Stone
In the field of concrete protection coating, our selected product portfolio has been successfully used for decades and has proven itself in many projects. Thanks to our many years of expertise, we can assure you of customised solutions to enhance your products, even in complex projects.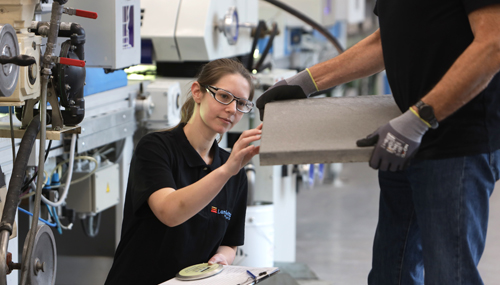 OUR TECHNICAL SYSTEM –
YOUR ADVANTAGE
After several years of intensive research, we developed a sustainable surface protection system based on UV and hydro-paints for the serial coating of concrete floor coverings.
WE FACE YOUR CHALLENGE
Driveways, public paths and squares are exposed to great stress. The challenge here is to make them particularly attractive and at the same time easy to maintain. With our coating systems, you can create noble-looking surfaces that attract interested glances. At the same time, the high-quality surfaces reliably prevent soiling and moss growth. This ensures long-term value.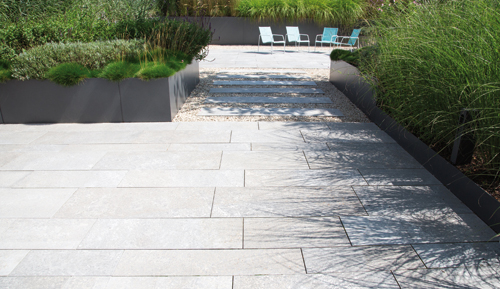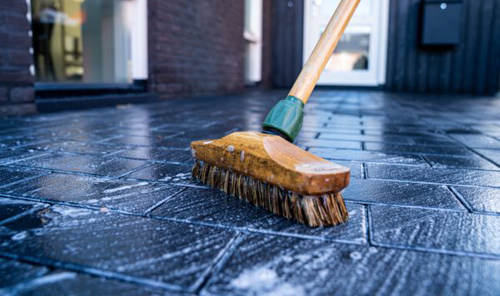 EASY-TO-CLEAN
The in-plant coating creates Easy-To-Clean surfaces and even difficult stains can be easily removed. The surfaces look just as elegant as on the first day, even after years of use.
OUR PORTFOLIO CONVINCES
Digital printing in combination with our protective coatings can create individual decors and designs for high-quality and durable concrete tiles.
Customer requirements regarding gloss level, abrasion resistance, colouring and slip resistance (SRT values > 45 on blasted substrates) can be individually adapted and realised with our coating systems.
We design and protect your concrete blocks with our products according to your wishes and requirements.