RESEARCH & DEVELOPMENT
At LANKWITZER development engineers together with application specialists accompany a product from the development to the application.
Our modern and professionally organized production plants manufacture products of highest quality by optimized production processes. In addition we organize for our customers optimal frame conditions, such as logistics up to the delivery 'just in time'.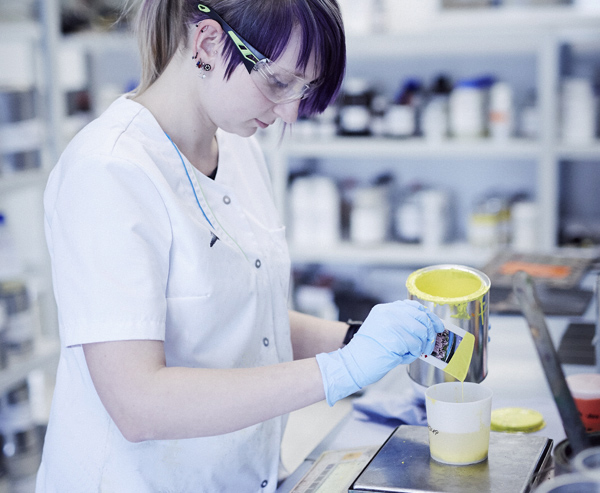 INTENSIVE RESEARCH FOR MODERN DEVELOPMENT PROCESSES
The methodical usage of advanced raw materials enable specific product characteristics. Our state-of-the-art laboratories are equipped with the most modern development possibilities and test instruments.
Our highly qualified development engineers and application specialists ensure that the development of individual system solutions is constantly coordinated with the customer.
Ideal frame conditions and the close teamwork with experts contribute to the success of LANKWITZER.