Carbon Footprint
Meeting the sustainability goals to limit global warming as set out in the Paris Climate Agreement is a far-reaching challenge that society and industry must address. For the year 2030, the European Commission has announced a reduction of greenhouse gas emissions by at least 55 % relative to 1990 levels. Many industrial companies and suppliers have recognised the need for progressive change and have defined their own sustainability targets as well as surveyed the CO2 footprint of their own products. The Lankwitz Group is facing up to its responsibility in this area. We are developing our own roadmaps to significantly reduce product-related emissions and emissions from our supply chain.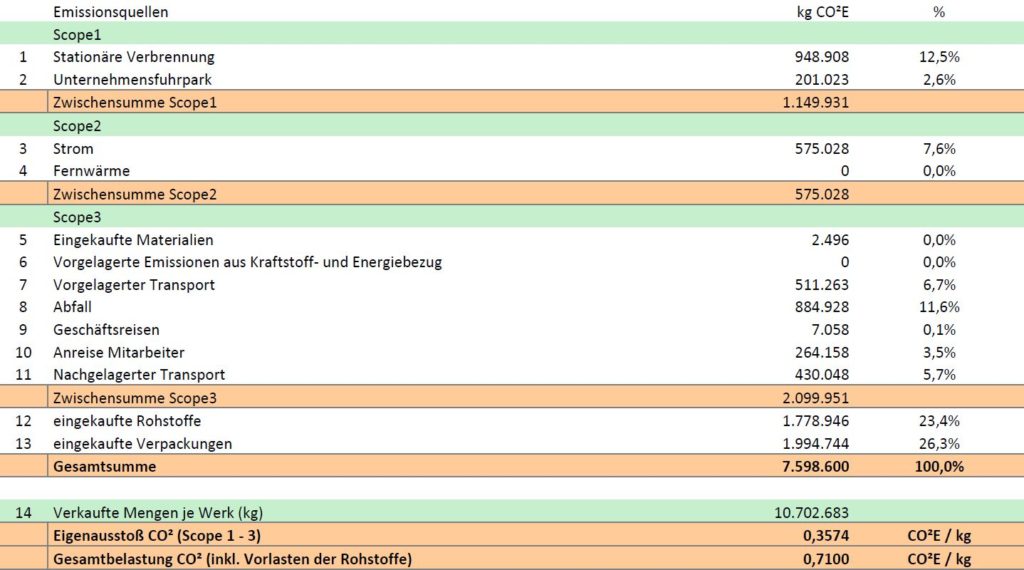 As a first step and as information for our stakeholders, we have been calculating our carbon footprint since 2019 in accordance with DIN EN ISO 14067 in conjunction with the GHG Protocol (incl. the delimitation areas Scope 1, Scope 2 and Scope 3).
In principle, knowledge of the carbon footprint can be used in communication along the supply chain – with product manufacturers, trading companies and consumers – in order to
clarify the climate relevance of everyday products and services and derive from this the joint responsibility of all participants for climate protection,
to work together with corporate partners to make parts of the value chain less emission-intensive,
to inform consumers about alternative actions in the purchase and use of products and thus to distinguish themselves positively from competitors, and
to illustrate the company's social responsibility for climate protection using a specific product as an example.